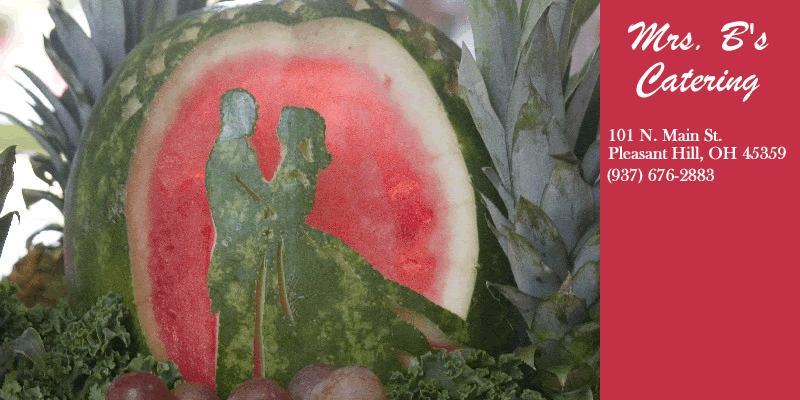 Weddings
Special occasions deserve a special touch.

Since the beginning, Custom buffets and stations have been our trademark.

We coordinate our designs with your wedding style to go beyond your expectations.
"Dear Mrs. Beasecker,
I know itís been almost 2 months since our daughterís wedding but I still want to thank you for the wonderful job you did catering her reception! The food and service were outstanding!! Every detail was thoughtfully taken care of - even the color of the flowers. It was so beautiful. Everything was beyond our expectations. You made it an even more special occasion. Everyone I talk to says that they have never had food that good at a wedding reception. I have had lots of requests for your name and phone #. Thank you again so much!!
Marsha Kerr"